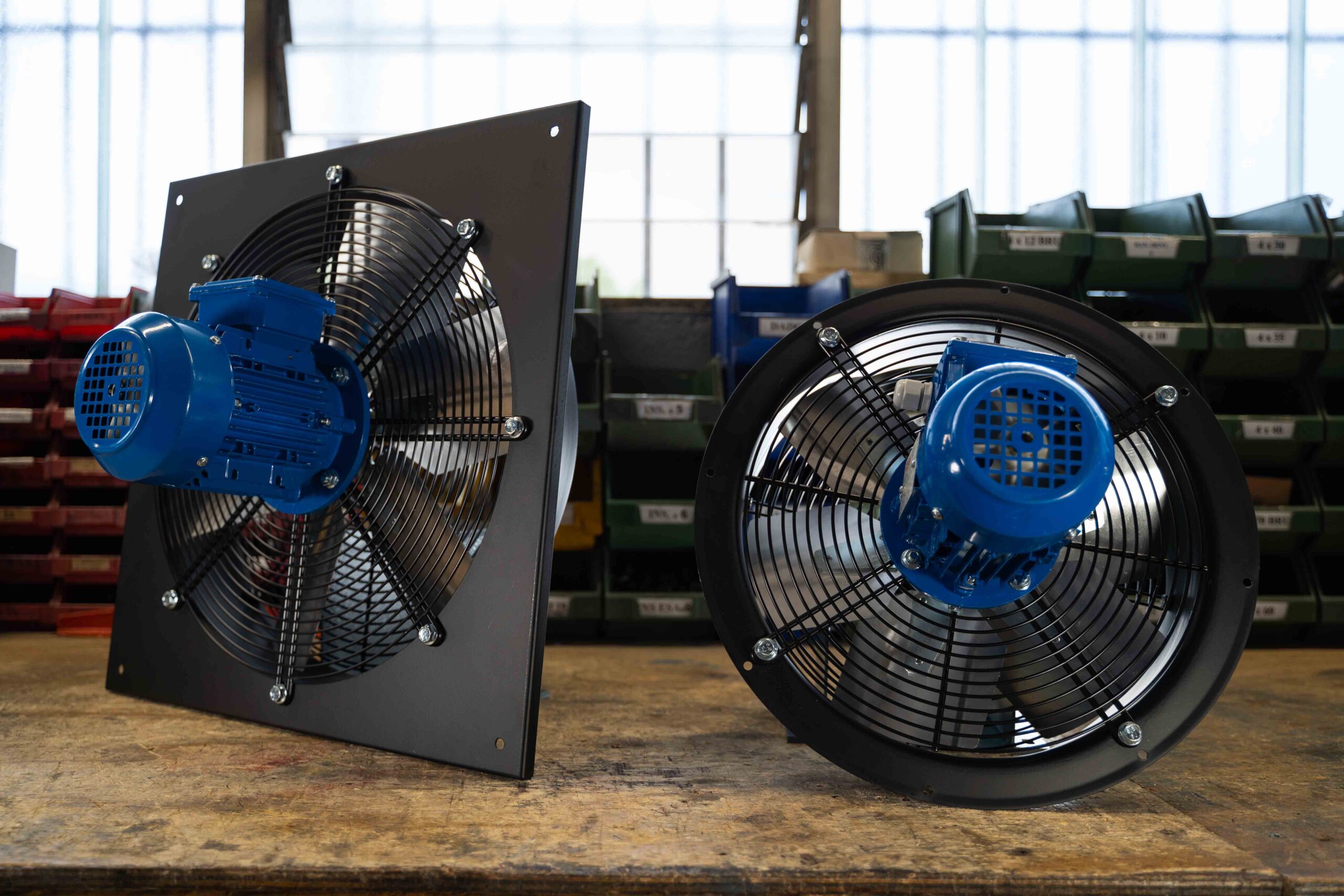 AIR MOVEMENT AND INDUSTRIAL VENTILATION
Moro Ventilatori designs and builds axial fans with characteristics and configurations suitable for a wide range of sectors. Executions are available with materials suitable for industrial, food and chemical environments, even in an explosion-proof version, according to the requirements of the ATEX directive (2014/34/EU). Finally, all products comply with the ErP Directive (2019/125/EC) on energy efficiency and performance.
Technical and construction specifications
Conveyors
Impeller
Motor
Performance
Accessories
Technical and construction specifications
Specifications
The UNI EN ISO 13349:2011 standard defines as axial a fan in which a fluid mass enters and exits the spindle along cylindrical and coaxial surfaces with the axis of rotation of the spindle itself.
Construction features
Moro axial fans are designed and manufactured for transport. The different series proposed differ in dimensional and constructional characteristics, in order to guarantee usage under different conditions of use. Executions with direct motor-rotator coupling and belt and pulley versions are available.

Conveyors

Impeller

Motor

Performance

Accessories