INDUSTRIAL VENTILATION
MORO SRL
A leading international company in the design, production and sale of industrial, centrifugal and axial fans.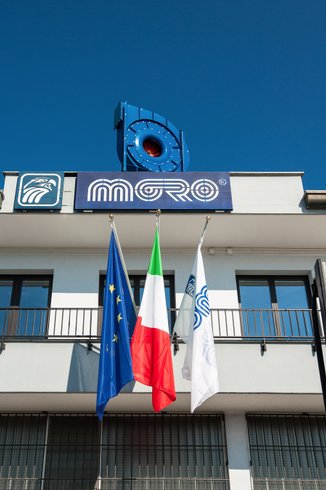 Moro S.r.l., established in 1983, has, over the years, become a reliable name for reliability, known in Italy and throughout the world as a synonym for high quality in the design and construction of a wide range of industrial, centrifugal and axial fans and exhausters capable of satisfying all market demands, containing costs and drastically cutting production times.
Since its establishment and over the years, Moro S.r.l. has set as its essential prerogative the satisfaction of its customers, and with professionalism and care, we look to the future by developing efficient, reliable and ever-improving industrial fans in terms of performance and efficiency, continuing to combine what we have always been good at: capacity, quality and customer service.
A LEADER IN INDUSTRIAL VENTILATION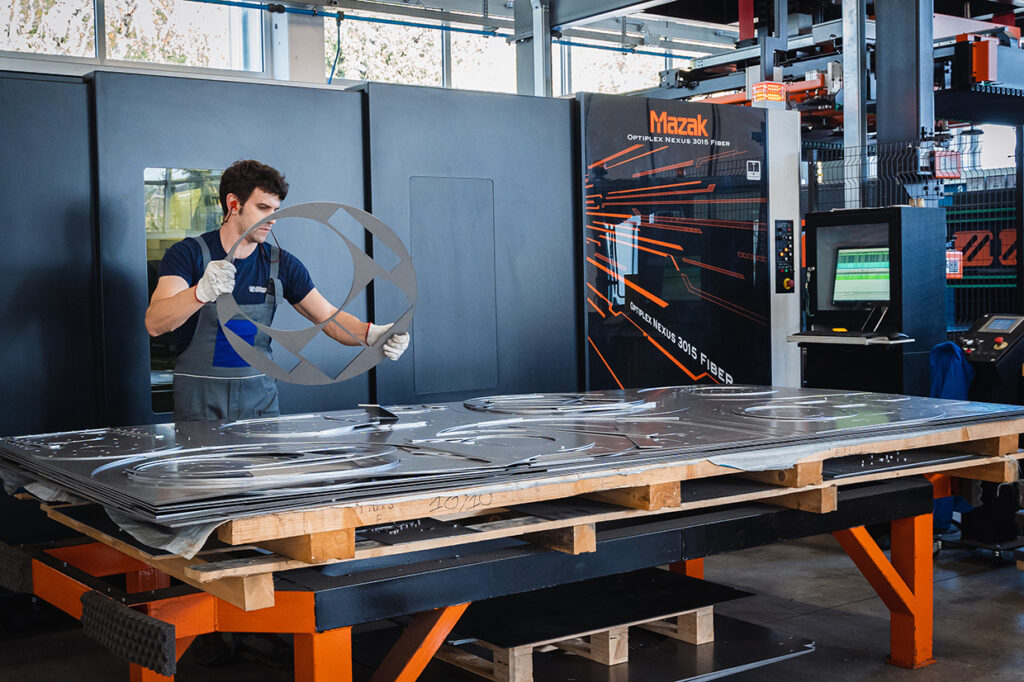 The success achieved in a highly competitive market, such as that of industrial ventilation, stems from:
from the work of technicians who have been operating for years in multiple industrial contexts and have an operational autonomy that requires the minimum contribution from the customer;
innovation, which interprets and anticipates the needs of a constantly evolving market;
the ability to provide services by supporting customers in the choice of products suited to their needs or to best solve the most varied problems in the aeraulic field;
procurement strategies for raw materials and semi-finished products, turning to qualified suppliers, considered as an essential link in the production chain, who are involved in the improvement programme and who have the capabilities to ensure the best quality of products and services.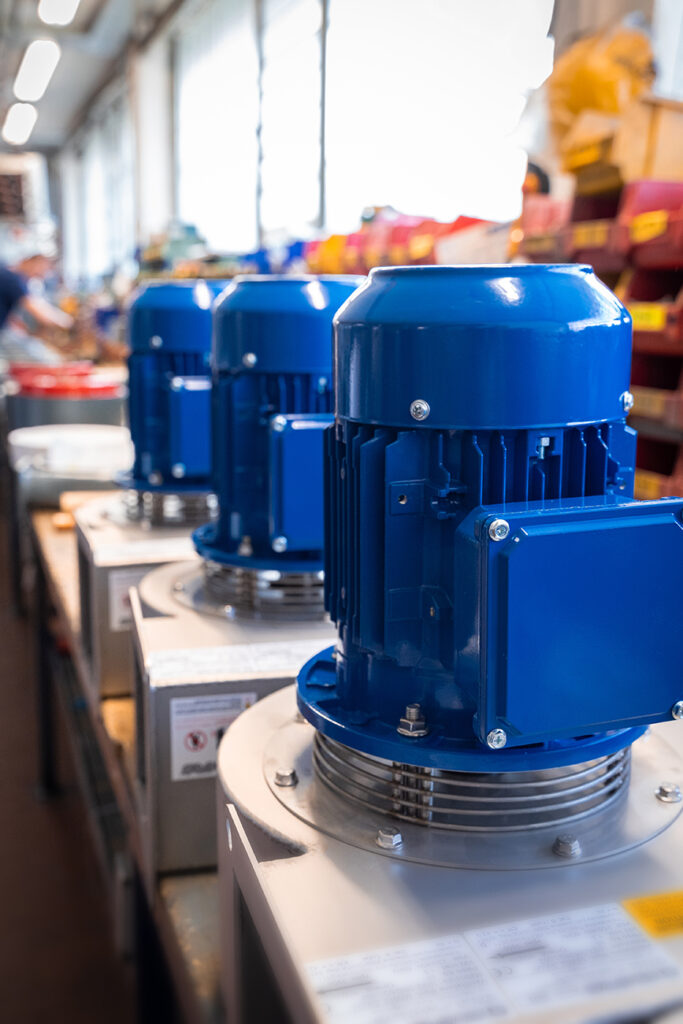 In compliance with the directives and laws in force regarding safety and quality standards, Moro S.r.l. is able to build:
efficient centrifugal and axial fans compliant with Directive 2009/125/EC known as "ErP" (Energy-related Products);

centrifugal and axial industrial fans compliant with Directive 2014/34/EU (ATEX) suitable for operating in environments with the presence (even simultaneous) of explosive gases and dusts (zone 1/21 and 2/22).

industrial fans and aspirators for high temperature;

all-stainless steel industrial centrifugal and axial fans for the food and/or pharmaceutical sector (mirror polished or micro-bead polished);

all-aluminium industrial fans suitable for processing with the presence of ozone.